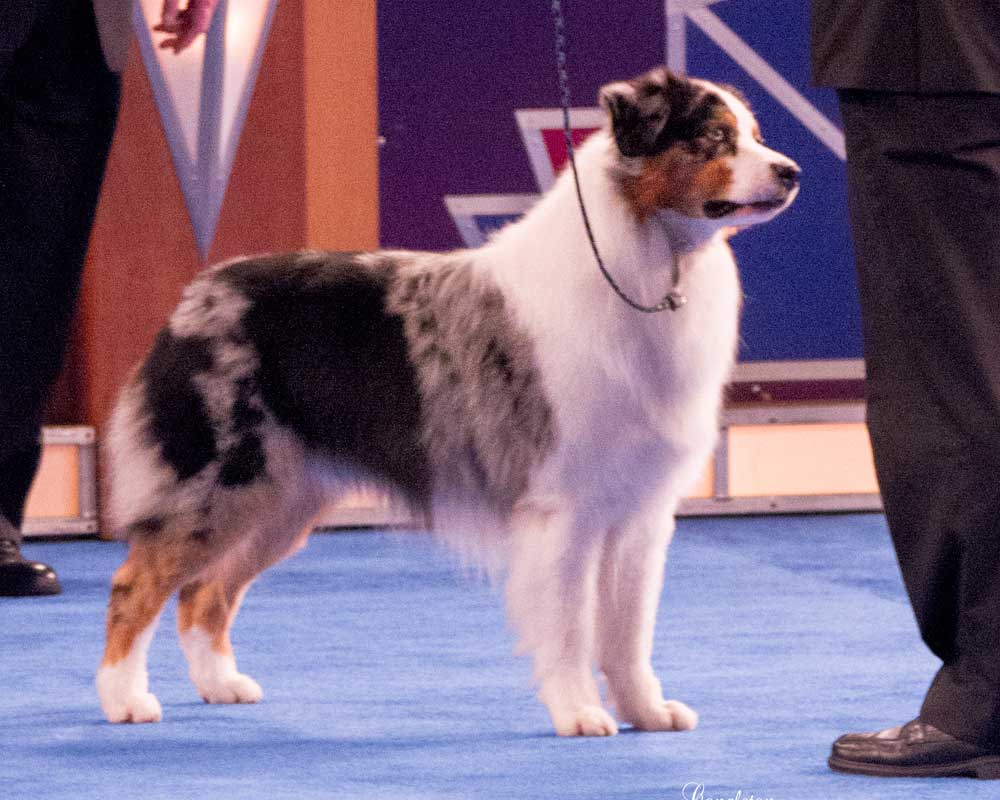 Best of Breed Winner of the 2013 AKC/Eukanuba National Championship!
dob - 12/13/2009
Sire: Ch. Penn Y Caerau's Playin' The Field HSAs, OTDd, STDc dna-vp
Dam: Ch. Darwin's Eloquence After All cd dna-cp

OFA - pending
HCT - pending
MDR1 - pending


Clue's Pedigree


owned by Ellen Leinoff
bred by Jenifer Edwards and Leida Jones

Clue is currently working toward his Silver Grand Championship and is expertly handled by Aaron Wilkerson.